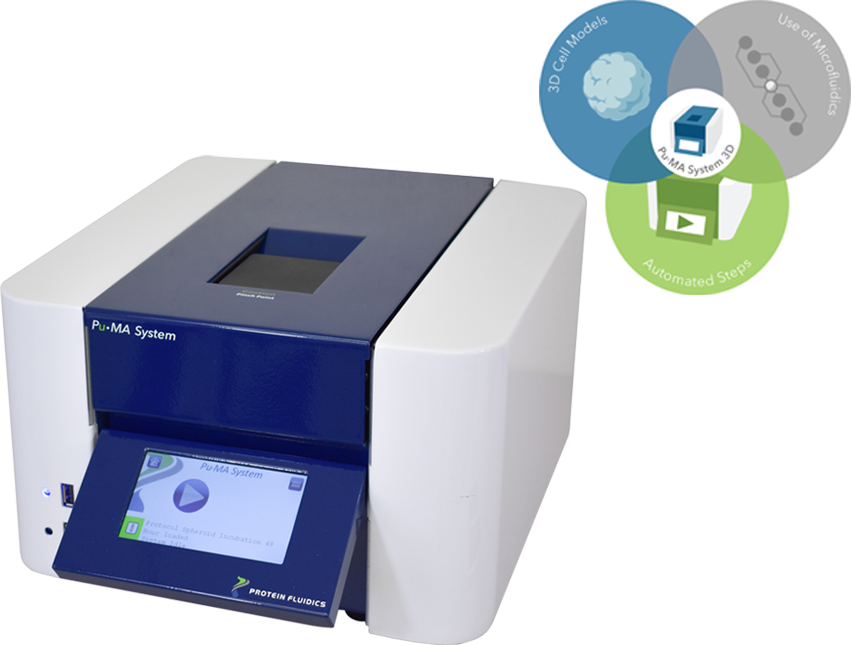 Automated 3D Cell-Based Assays
The Pu·MA SYSTEM 3D has been designed to automate assays for your 3D cell models, organoids or spheroids. The Pu·MA SYSTEM 3D maintains the cells in our specially designed flowchips to allow automated media or reagent exchanges for oncology, toxicity, metabolomics or neuroscience research.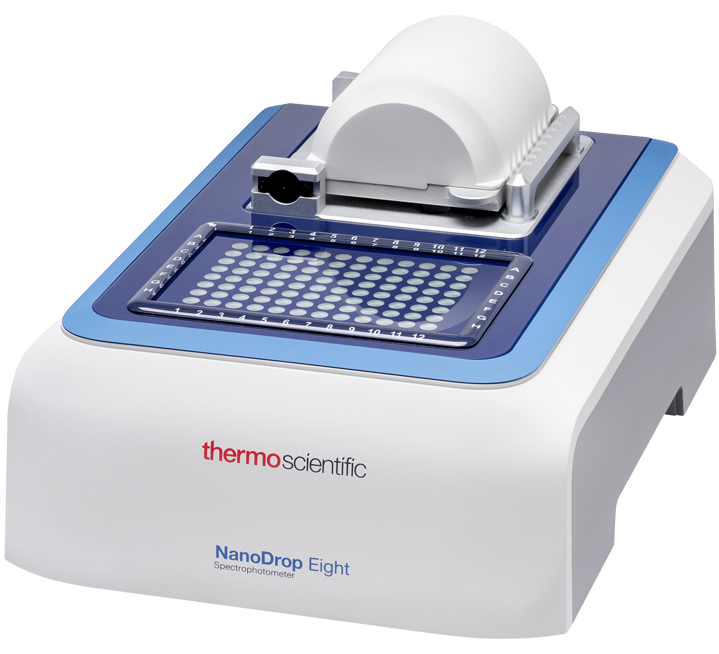 Quality. Quantity. Speed
To celebrate 20 years of NanoDrop, Thermo Scientific are excited to announce the New NanoDrop Eight. A high-performance multi-sample spectrophotometer, bringing the latest innovations in sample quality assessment and workflow integration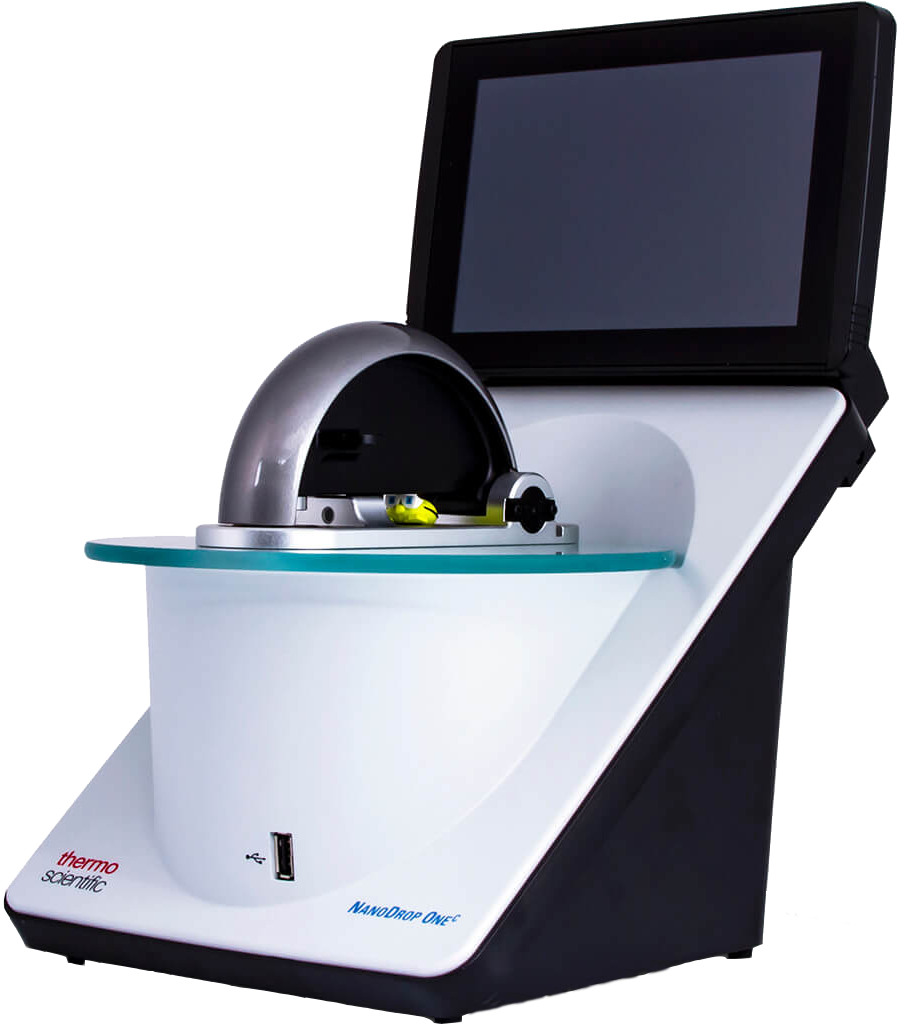 Original UV-Vis Spectrophotometer
The Thermo Scientific NanoDrop One is the latest generation standalone UV-Vis Spectrophotometer, providing a clearer picture of sample quality including DNA/RNA differentiation.
Since 2001 the NanoDrop range has revolutionised sample quantification. The New NanoDrop Eight is a PC controlled 8 sample microvolume spectrophotometer which provides fast, accurate and reproducible data.
Measure 8 samples in under 20 seconds, a whole 96 well plate in under 6 minutes. Auto-blank and auto-measure to streamline your workflow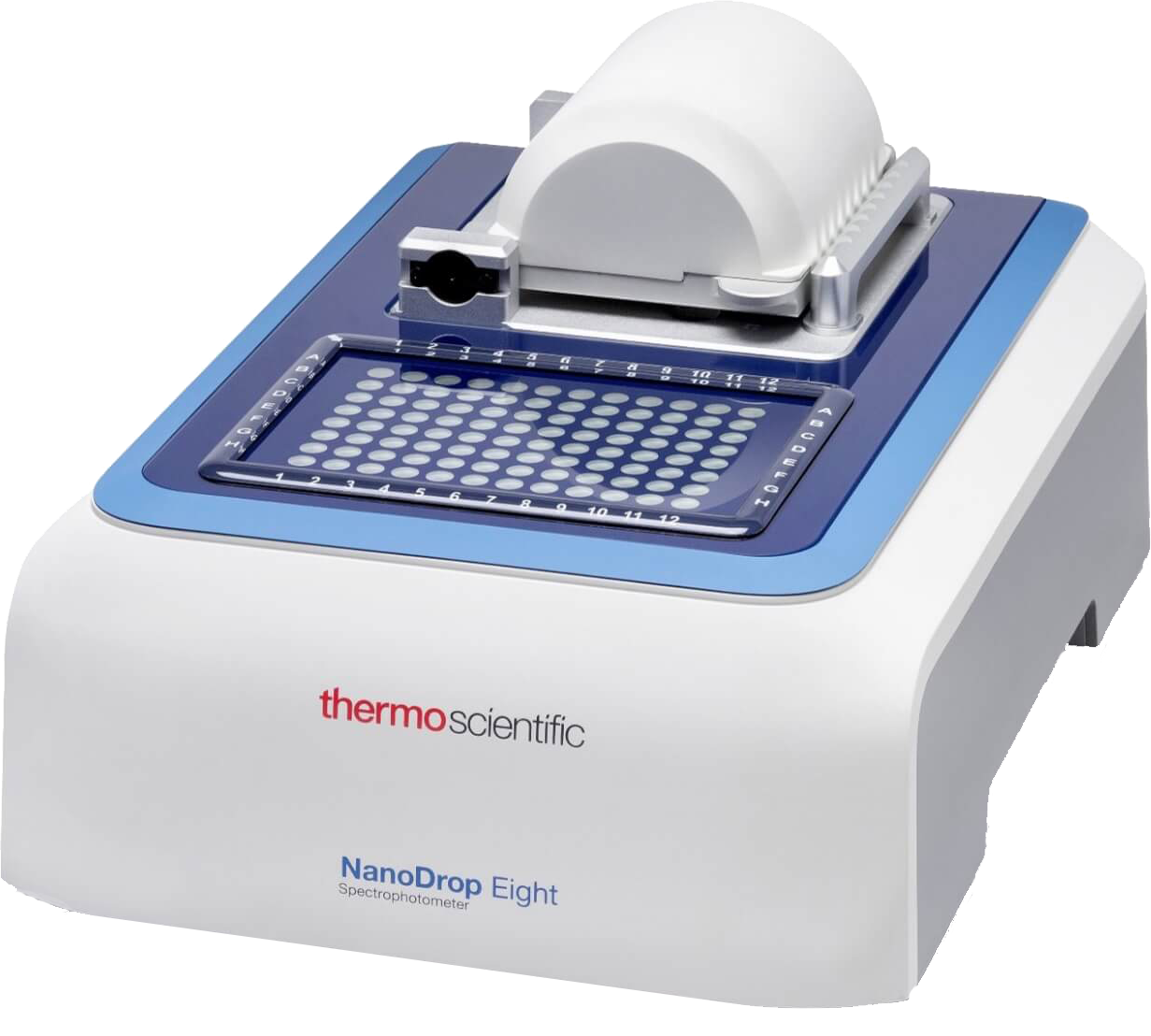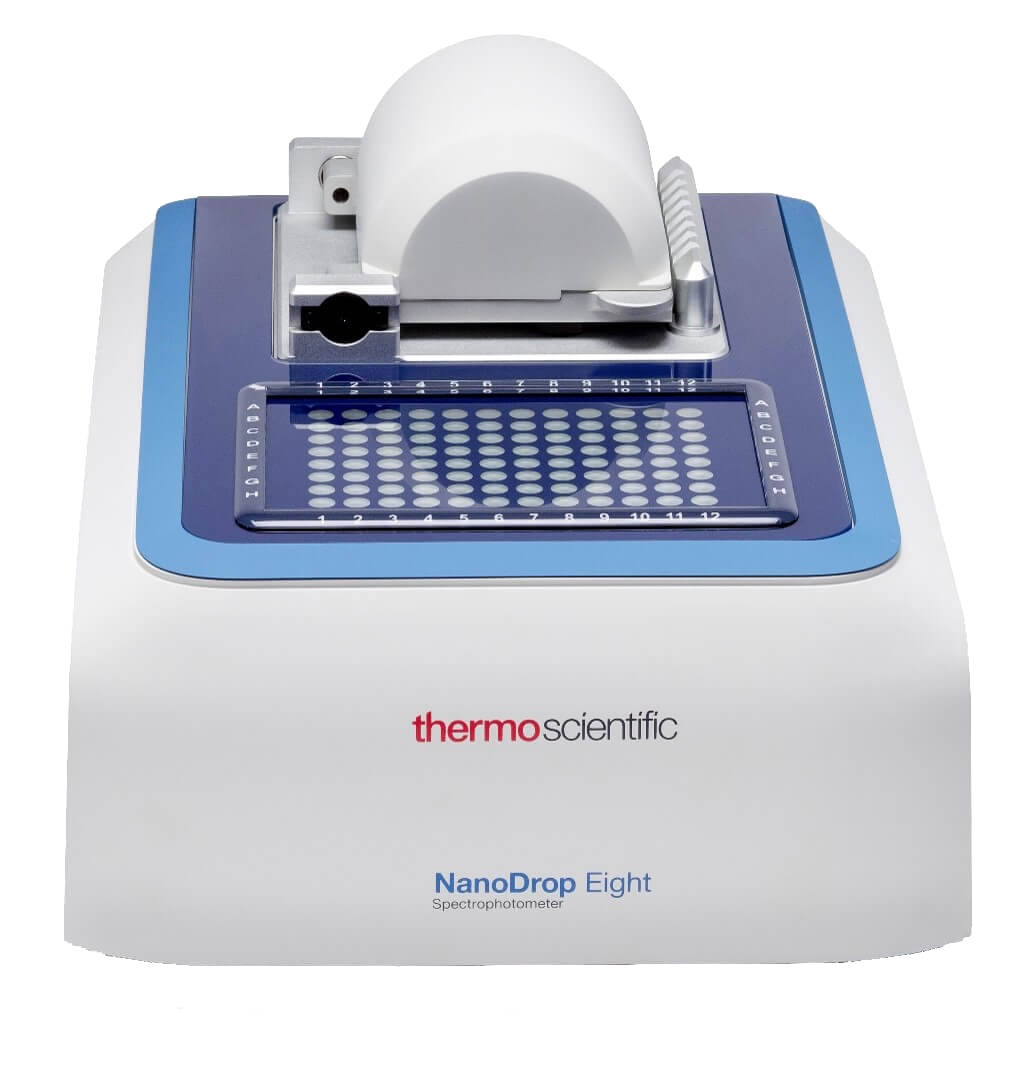 Export data into leading LIMS with ease. Optional SciVault software provides compliance with 21 CFR part 11
Intelligent Sample Analysis
Identify and correct for contaminants, including the ability to differentiate between mammalian DNA and RNA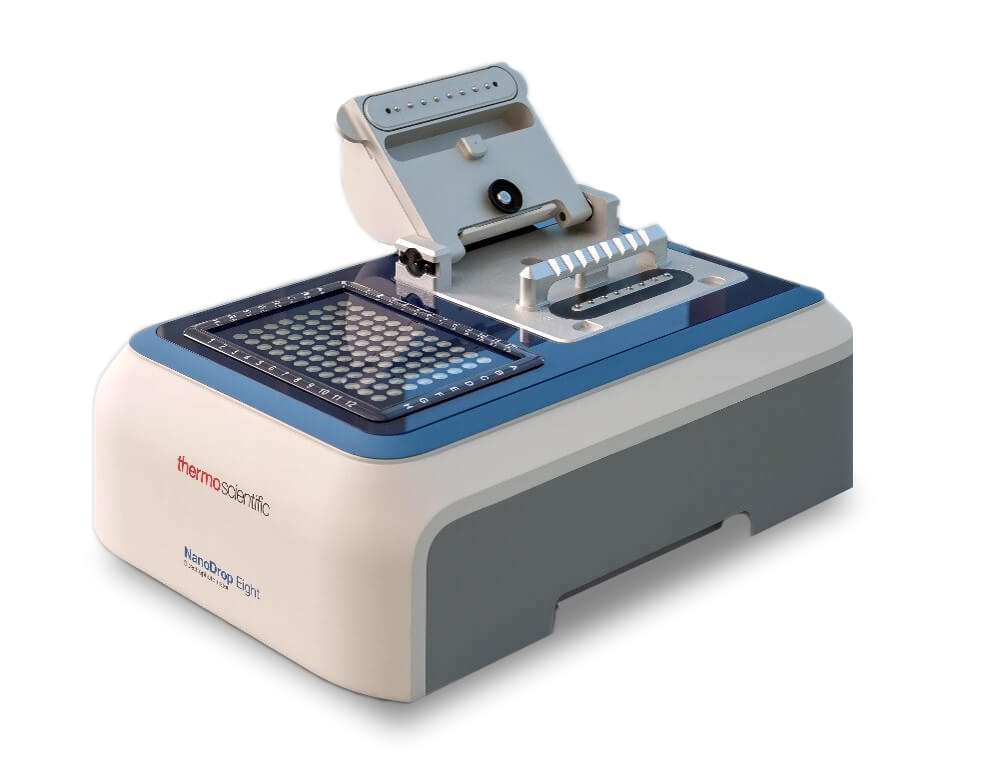 VIEW OUR PRODUCT RANGE
Labtech has worked in partnership with world leading manufacturers of laboratory kit for over 25 years.