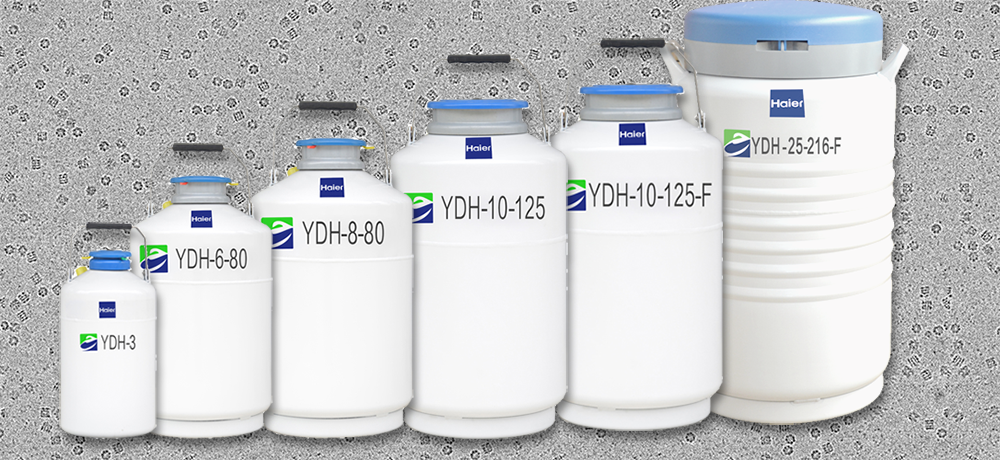 The Dryshipper series is designed for safe specimen transportation under cryogenic conditions (vapour phase storage, temperature under -190°C). As the risk of LN2 release is avoided, they are suitable for short-haul air transportation.
Backed by Haier – one of the world's leading manufacturers of refrigeration systems – the Dryshipper series has excellent build quality and durability, backed up with a three-year vacuum warranty.
Dry shipping – vapour phase cryogenic storage​

Efficient cryo absorbent​ technology – ​no LN2 spillage

Durable, lightweight aluminium construction

Straw and cryovial storage options

Secure – lockable lids

Three-year vacuum warranty
Special stainless steel mesh divides storage space and LN₂ absorbents to prevent absorbent materials from contaminating the samples.
Haier dryshippers are designed for the safe transportation of samples under cryogenic conditions using vapor phase storage, (temperature under -190°C). They are suitable for air transportation of samples over short distances as the risk of LN₂ release is avoided.
Adsorbent materials are used to absorb and retain LN₂ for safe transport. No LN2 is spilled in the event of the tank being capsized or tipped.
Download product brochure:  Haier Dryshipper Series
 Specifications and dimensions
Model
YDH-3
YDH-6-80
YDH-10-125
YDH-10-125-F
YDH-25-216-F
Maximum storage capacity
Number of canisters
1
1
1
1
1
Number of straw holding (0.5ML/each)
132
820
1508
–
–
Number of straw holding (0.25ML/each)
298
1780
3324
–
–
Number of 2.0ml vials (25/box)
–
–
–
75
500
Boxes per rack
–
–
–
3
5
Performance
LN2 capacity (L)
3
6
10
10
25
Static evaporation rate (L/day)
0.21
0.4
1.25
1.25
0.89
Normal working duration, full days
14
15
8
8
10
Unit Dimensions
Neck opening diameter (mm)
50
80
125
125
216
Overall height (mm)
428
481
546
546
705
Outer diameter (mm)
224
300
300
300
394
Outer diameter of canister (mm)
38
63
97
–
–
Height of canister (mm)
120
120
276
–
–
Weight empty (Kg)
3.5
5
6.9
6.9
15
Weight full (Kg)
6
10
15
15
35