Benchtop and chamber-mounted plasma systems
At the heart of the PIE Scientific range are innovative, technology-leading plasma cleaning systems. There are two product groups:
Tergeo are class-leading, bench top RF plasma systems designed for a wide range of plasma etching, plasma ashing and plasma cleaning applications.
KLEEN  are compact, chamber-mounted RF  plasma cleaners designed for use with SEM, FIB-SEM, FIB, XPS,SIMS, AES.
Tergeo series: benchtop RF plasma systems
Tergeo-EM. A bench top RF plasma cleaner for SEM and TEM specimen/holder cleaning and for the highly controlled hydrophobic/hydrophilic treatment of TEM specimen grids. Includes direct (immersion) and downstream cleaning mode
 Tergeo. A bench top RF plasma etcher/asher/cleaner for research and low volume production (110mm Ø chamber)
 Tergeo-Plus. With larger 160mm Ø chamber
 Tergeo-Pro. With extra large 230mm Ø chamber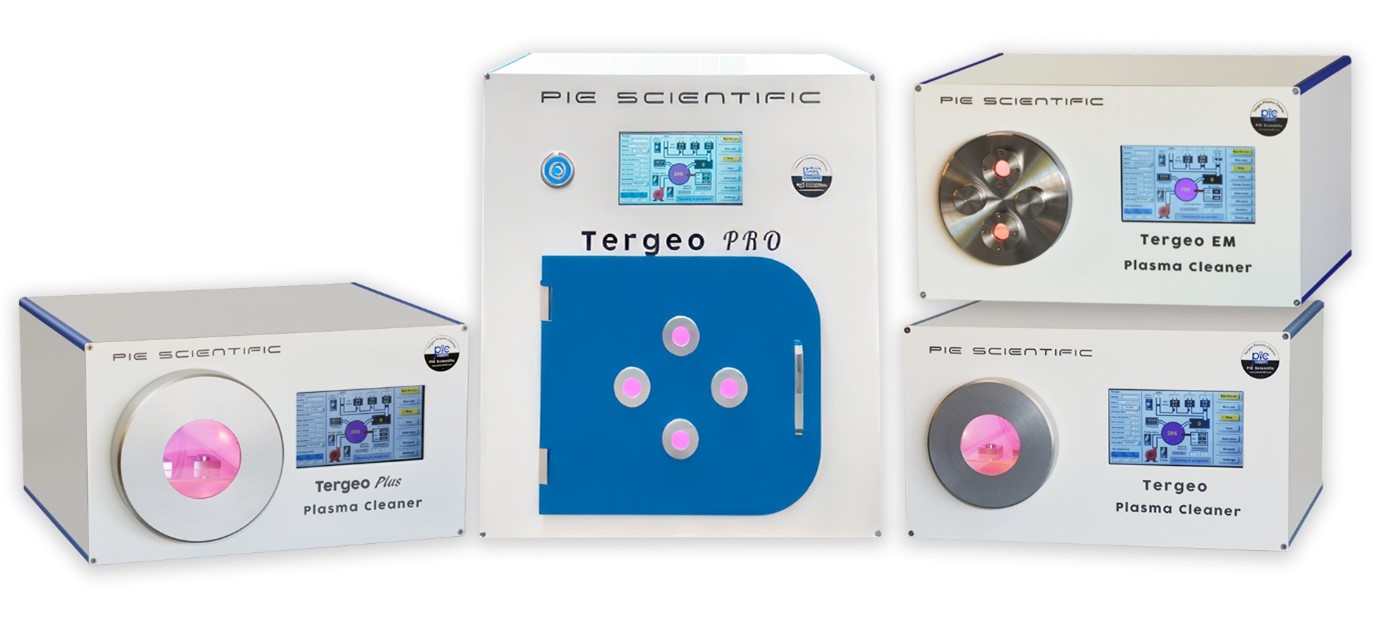 Kleen series: compact, chamber-mounted RF plasma cleaners
EM-KLEEN. A column-mounted downstream plasma cleaner for SEM, FIB-SEM, FIB, XPS, SIMS, AES etc
SEMI-KLEEN Quartz. A column-mounted downstream plasma cleaner for contamination removal in semiconductor instrumentation
SEMI-KLEEN sapphire. A column-mounted downstream plasma cleaner optimised for aggressive and corrosive gases
TEM-Cube multi-purpose chamber. High vacuum TEM specimen holder storage, leak checker and plasma cleaning chamber