Techspray polyester laboratory cleaning wipes
Techspray cleaning wipes are high quality cleanroom-compatible cleaning wipes. Originally designed for electronic board and soldering cleaning applications, they are just as practical in any microscopy laboratory. These wipes are lint-free and can be used to clean equipment, microscopes, work surfaces, samples and to wick fluids or to clear up spills. They are also suitable for protecting samples or can be used as a clean work surface for sample preparation.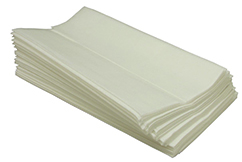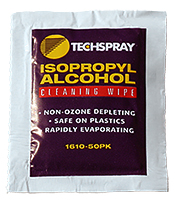 Techspray wipes are optimised for many applications:
Techspray isopropyl alcohol (IPA) pre-saturated wipes with 99.8 % Isopropanol. These low-linting wipes are individually wrapped for use on the laboratory, toolkit or in the field. The isopropanol acts as a solvent to remove stubborn contamination. Techspray IPA wipes are safe on most plastics.

Techclean Wiper is a non-woven cellulose/polyester wipe with high absorbency, low particulate count and extremely low residue for general purpose cleaning. Can be used with solvents or water to remove dirt and contaminations.

Techclean Absorbwipe is a non-woven polyester wipe for cleaning optical equipment and sensitive equipment. They are soft, non-abrasive and highly absorbent – up to 900%. They can also be useful for wicking applications in sample preparation and cleaning small laboratory spills.

Techclean Purwipe is a strong, tear resistant, low linting 100% polyester wipe which is ideal for cleaning surfaces and objects without fraying. Designed for heavy duty cleaning applications without shedding fibres.
Specifications of Techclean laboratory cleaning wipes
| | | | |
| --- | --- | --- | --- |
| Product # | 53-003050 | 53-003051 | 53-003055 |
| Product name | Techclean Wiper | Techclean Absorbwipe | Techclean Purwipe |
| Application | General purpose | Absorption / wicking | Cleaning |
| Size | 20 x 25 cm | 10.2 x 10.2 cm | 23 x 23 cm |
| Thickness | 0.21 mm | 0.25 mm | 0.38 mm |
| Clean-room C-100 | Qualified | Qualified | Qualified |
| Material | Cellulose/Polyester | Polyester | Polyester |
| Fabric weight | 69 g/m2 | 54 g/m2 | 105 g/m2 |
| Extrinsic absorbency | 282 ml/m2 | 900% | 255 g/m2 |
| Packaging | Pkg/100 | Pkg/100 | Pkg/100 |
Specifications

of Techspray isopropyl alcohol pre-saturated wipes:
| | |
| --- | --- |
| Product # | 53-003010 |
| Product name | Techspray IPA wipes |
| Application | Cleaning |
| Size | 14.5 x 15 cm |
| Pre-saturated | Isopropanol, 99.8% |
| % Volatile | 100 |
| Individually packed | yes |
| Shelf life | Five years |
| Packaging | Pkg/50 |