HPM Live μ developed and manufactured by CryoCapCell is an advanced, automated high pressure freezing system for the vitrification of specimens.  HPM Live μ can be used for the vitrification of a wide range of cell and tissue types – a range of holders enables selection of the optimal holder for each specimen type. HPM Live μ is the only high pressure freezer to enable live correlative light and electron microscopy (CLEM) experiments.
Automatic specimen transfer in 1.26 seconds
Start-up cycle fully controlled by HPM Live μ
Preparation cycle lasts 20 minutes
User defined parameters
15" inch HD colour touchscreen
High pressure freezing data and curves are automatically saved and can be sent by e-mail
Vitrification of two successive samples in 45 seconds
Optimized workflow using CryoCapsule®
Open system and flexible to use – also compatible with a range of sample carriers
Remote control and online diagnostics if connected to internet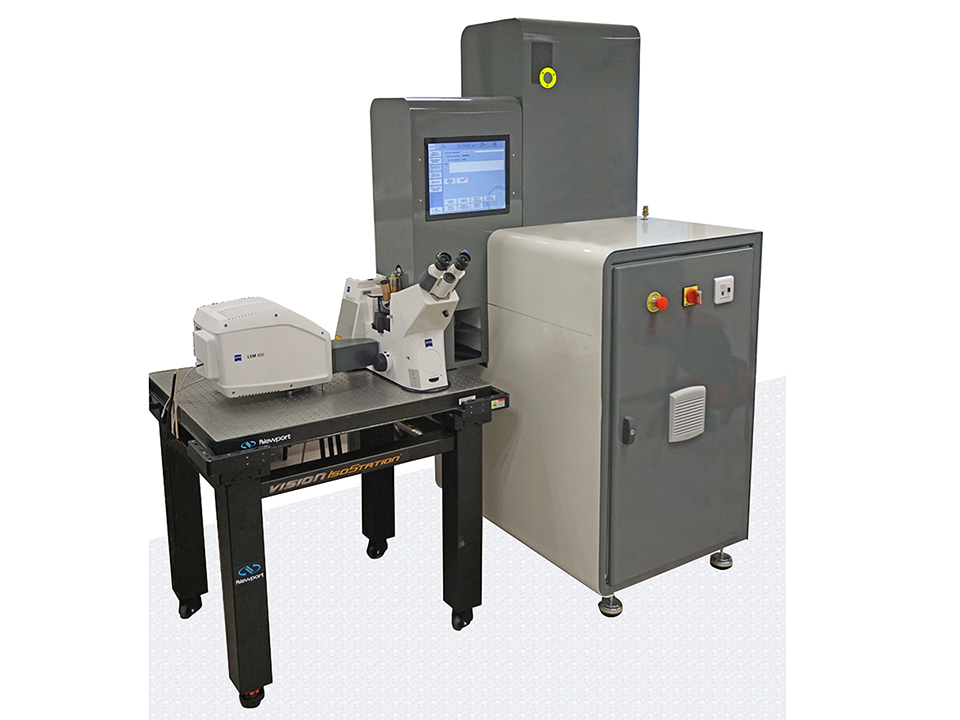 Rapid transfer in 1.26 seconds
CLEM by high pressure freezing enables researchers to go beyond human speed and relate a live cellular event to its ultrastructure. HPM Live μ is a uniquely optimises the entire workflow of CLEM utilising vitrification by high pressure freezing. At the heart of the process is the CryoCapsule which comprises a special sapphire disc printed with carbon coordinates and a gold spacer maintained together by a polyethylene ring. The CryoCapsule is entirely harmless to biological material and protects the specimen against mechanical damage during specimen preparation.
HPM Live µ is the first high pressure freezing system that can be interfaced directly to a confocal / fluorescence / light microscope to allow the specimen to be examined live before initiating the vitrification process.
HPM Live µ integrates an automated specimen arm with a light microscope by holding the CryoCapsule containing the specimen above the objective. At the appropriate time the arm is activated and in less than two seconds the specimen is vitrified.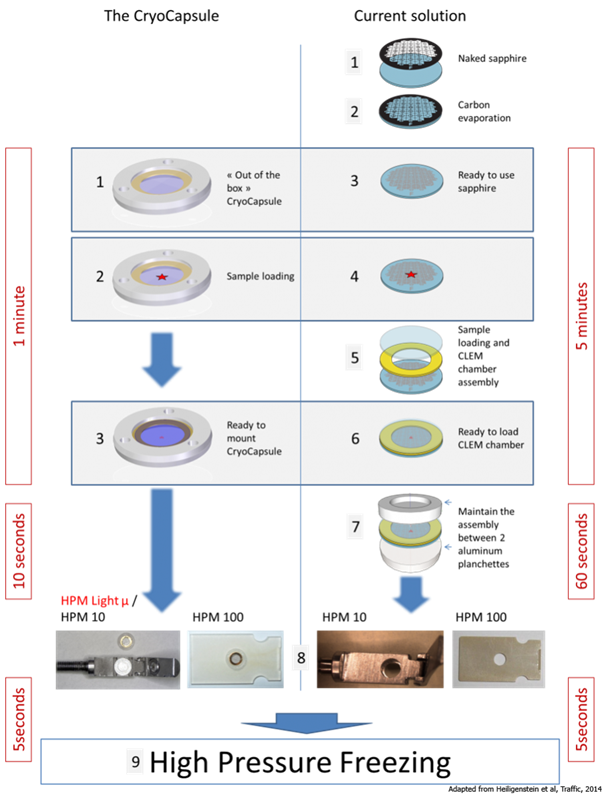 Specimen holders and clamps
HPM Live u offers a choice of specimen holders to suit most applications. In addition to CryoCapsule the HPM Live u high pressure freezer can be used with standard specimen discs (3mm and 6mm), sapphire discs and copper tubes.
Each specimen holder uses a dedicated clamp to ensure optimal positioning for the vitrification process.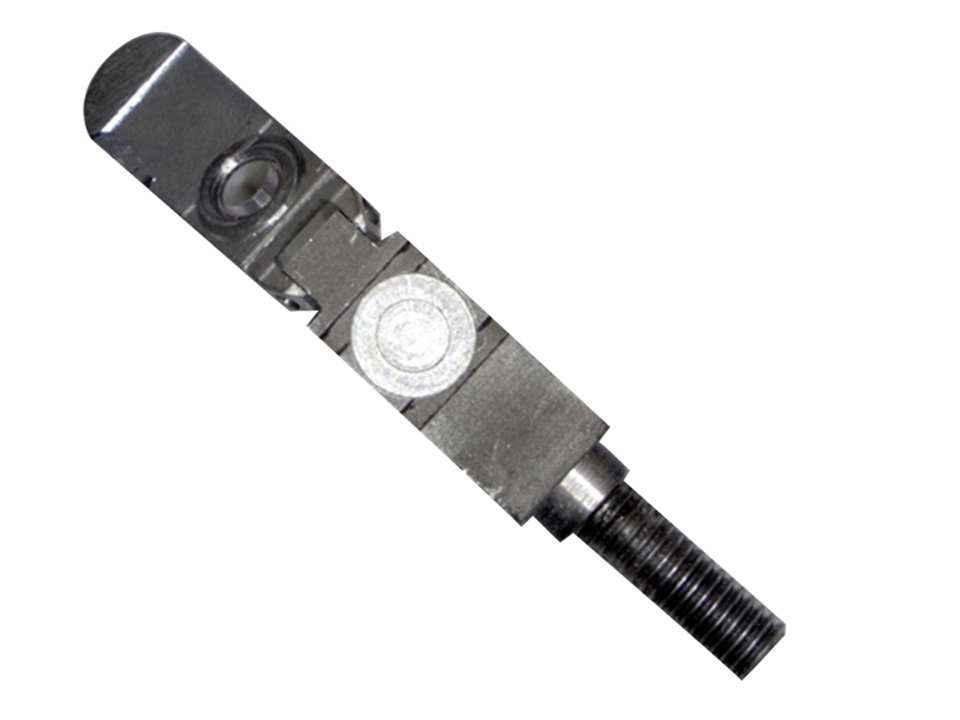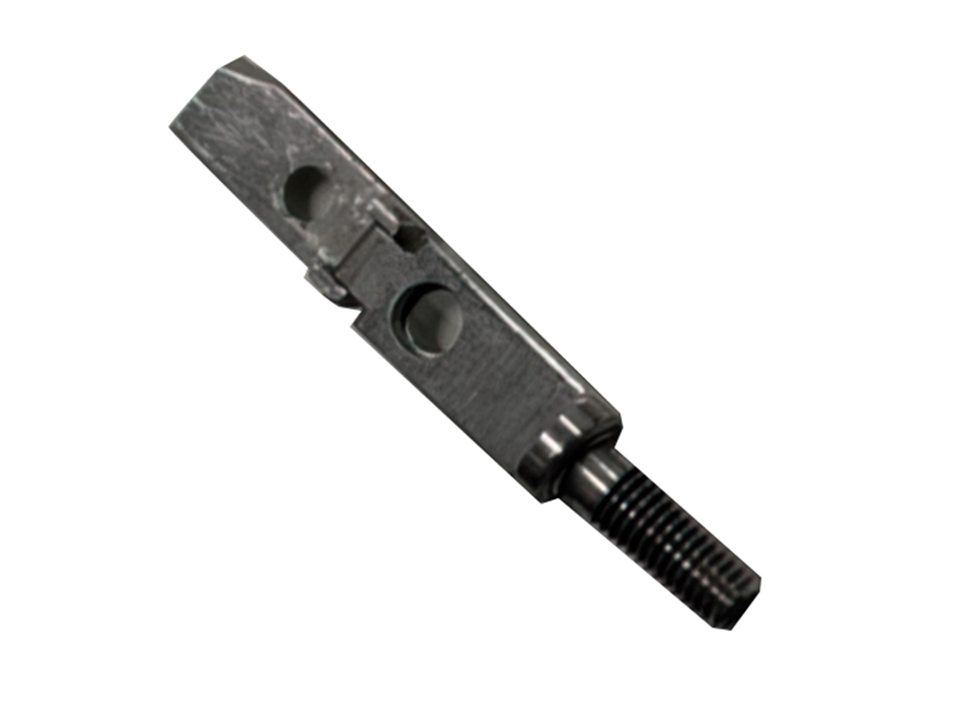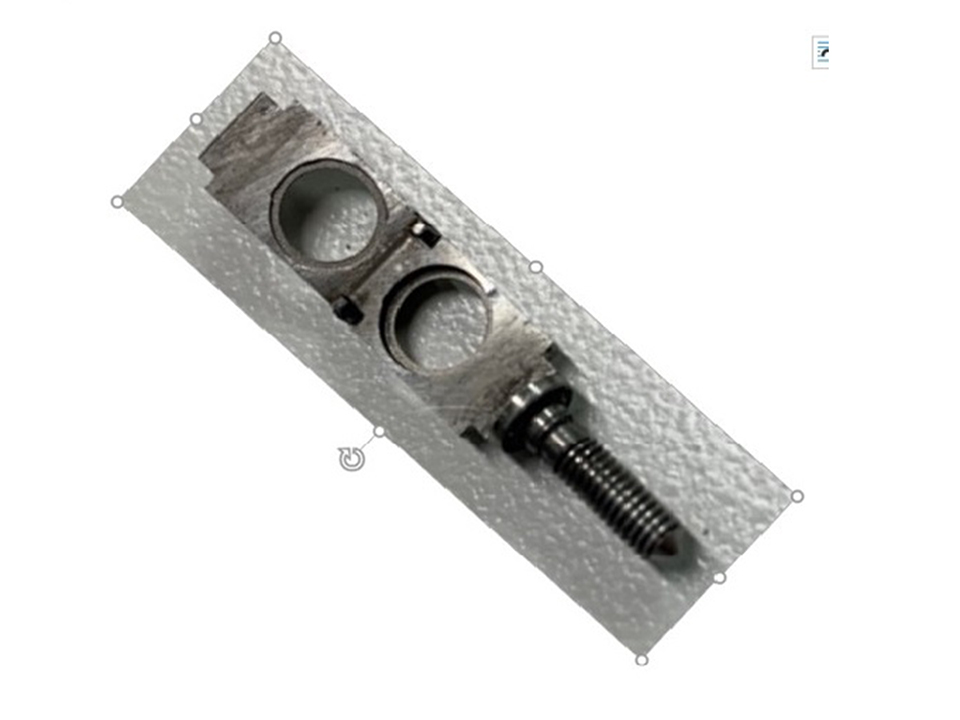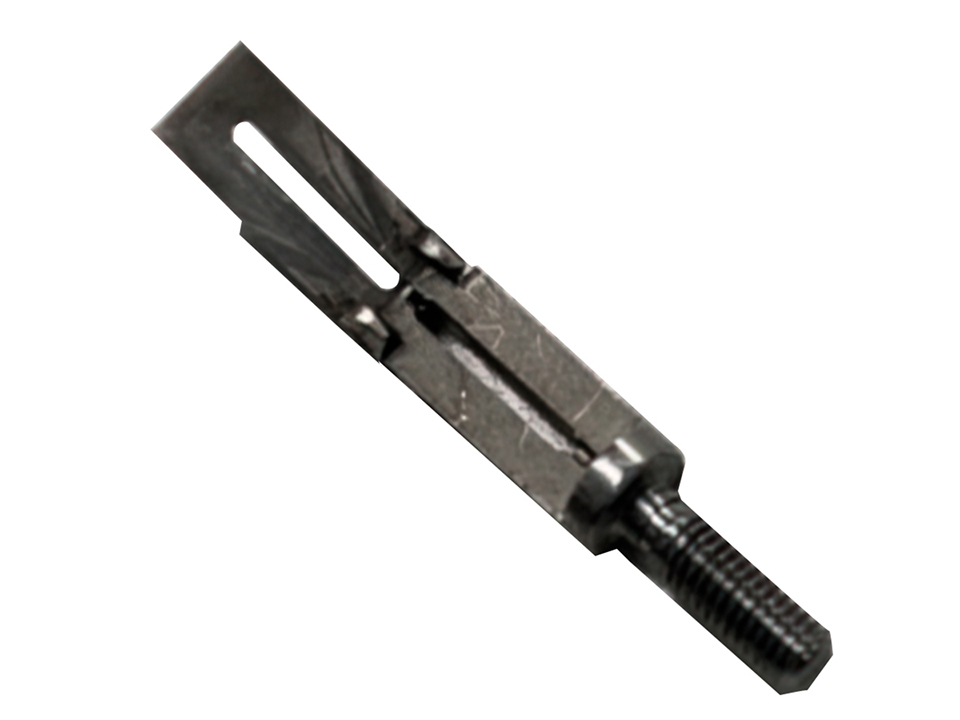 Applications examples (PDFs)
To configure a working HPM Live u you will require the following:
HPM Live u main instrument
Specimen clamps of your choice
Specimen holders to fit clamps
Liquid Nitrogen dewar (if required)
Additional accessories
Please add your required items using the quote buttons below and we will endeavour to provide your quotation as quickly as possible
Specification of High Pressure Freezer Live μ
Width: 995,5mm
Depth: 1064mm
Height: 1855mm
Weight: 450kg
Voltage: 240V
Installed power: 7000W
Dry air gas at 6 bars/87psi
LN2 dewar capacity: 9 litres
Instrument connected to a nitrogen container of 60 to 100 litres
LN2 consumption: 25 litres per day, including cooling
Alcohol reservoir: 0.5 litre
Please select specimen clamps from the options below and then select the corresponding specimen holders: