Labtech offers the following metal and glass polishing compounds:
Pikal professional metal polishing paste for EM and UHV applications
Wenol metal polish for EM, vacuum equipment and metal cleaning
EM-Tec bell jar polish for cleaning glass bell jars and glass chambers
Pikal professional metal polishing paste
Pikal

 
is a superior polishing paste with excellent cleaning and polishing qualities. It is a thick paste containing finely graded abrasives and a carrier/extender based on mineral oils, but does not contain silicone. With its high concentration of solids, Pikal is most effective on harder materials and can be used on stainless steel, steel, alloys, titanium, chromium, nickel, copper, alumium, enamels, ceramics, but not on plastics. Pikal is also very effective at removing hard stains and restoring full luster to polished metal surfaces.
Pikal is a tried and tested product with a great track record stretching back over 100 years.
Applicatione examples for Pikal include:
Cleaning of EM parts such as Wehnelt cylinders, anodes, liner tubes and aperture holders
Cleaning and polishing vacuum equipment
Polishing  UHV parts and chambers
Polishing stainless steel parts
Due to its consistency Pikal is easy to use on swabs, wipes and buffing wheels. For standard vacuum and UHV applications we recommend cleaning the polished surface with a mixture or 50/50 acetone/isopropanol.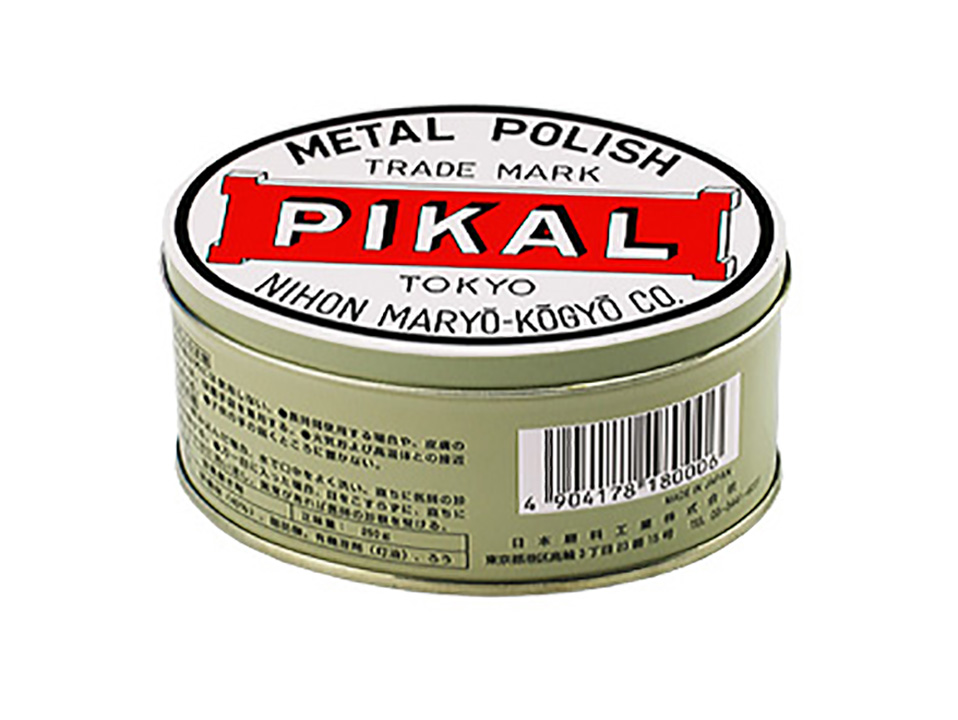 Wenol metal cleaner and polish
For many years
Wenol
metal polish has been favoured by electron microscopists for cleaning and polishing electron microscope parts. It is now available again for the best cleaning results for SEM, TEM, FIB and vacuum coating systems. Wenol is ideal for cleaning Wehnelt cylinders, anodes, aperture holders, specimen holders, vacuum coating shielding parts and internal vacuum chamber parts.
Wenol is petroleum based with fine graded aluminium oxide particles asthe active polishing compound. The consistency is paste-like, which makes it easy to use on swabs, applicator sticks, cotton balls or polishing cloths. Originally developed for polishing metals such as stainless steel, it works just as well on copper, brass, bronze, chrome and nickel plated metals etc. It can also be used on soft metals, such as aluminium, if appropriate care is exercised. Wenol comes in a 100mml tube.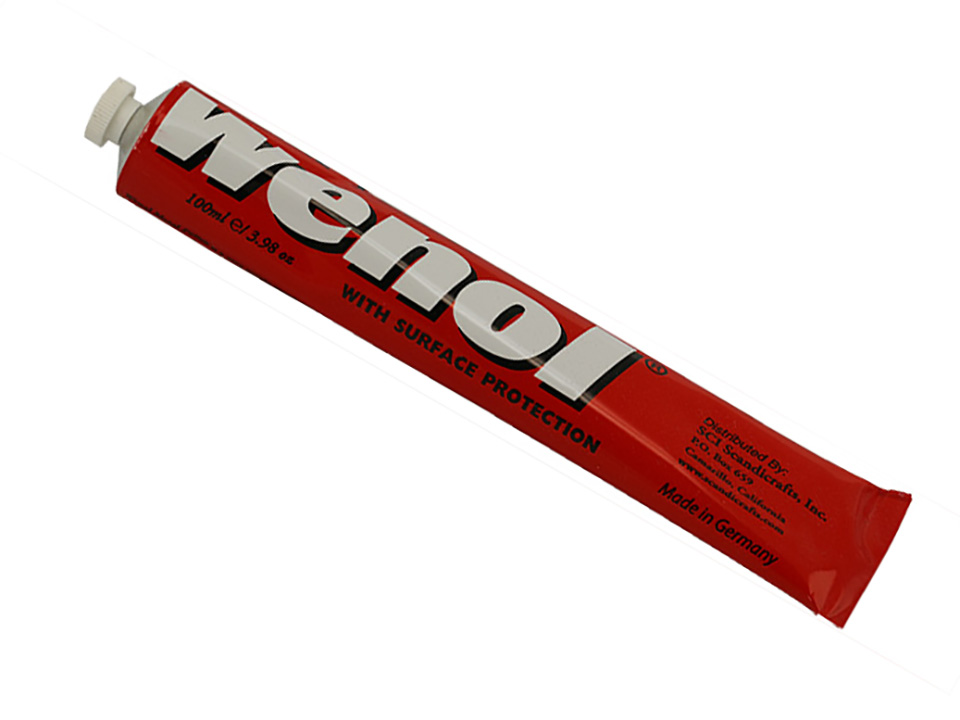 EM-Tec Bell Jar Polish for glass bell jars
EM-Tec Bell Jar Polish is a soft, dry polishing compound developed for the non-scratch polishing of glass and similar surfaces, such as glass bell jars, coaters and windows and chambers used on vacuum systems such as sputter coaters, carbon coaters and metal evaporation systems. EM-Tec Bell Jar Polish is compatible with glass vacuum chambers made from Schott, Corning and Pyrex glass.
EM-Tec Bell Jar Polish's main polishing ingredient is a select grade calcium carbonate and does not contain dyes, chlorine or phosphour. For optimum results it is best used with water and a polishing cloth or textile wipes. EM-Tec Bell Jar Polish is equally suitable for cleaning metal surfaces such as stainless steel and other hard metals. When used on soft metals such as, aluminium, micro-scratching can occur.
After cleaning  with Bell Jar Polish the residue can be removed using moist wipes followed by a final rinse with isopropanol/acetone. EM-Tec Bell Jar Polish is available in a 200g container.
Warning: polishing compounds containing aluminium oxide or silicon carbide (e.g. Scotchbrite pads) should be avoided for cleaning glass as they leave scratches in the glass surface, making it difficult to clean surfaces and reducing vacuum pumping performance.