Folding double mesh TEM grids
Folding TEM grids are also known as double or oyster grids. They are particularly useful for retaining thin foils and sections which are too thick or curled to properly adhere to the grid bars of a standard grid. The latch closure bends to enable the specimen to be securely sandwiched between the two halves of the grid.
For routine applications at ambient temperatures these grids are available in copper, nickel and gold.
For specialised applications, including high temperature, work we also offer these grids in molybdenum, titanium, and stainless steel.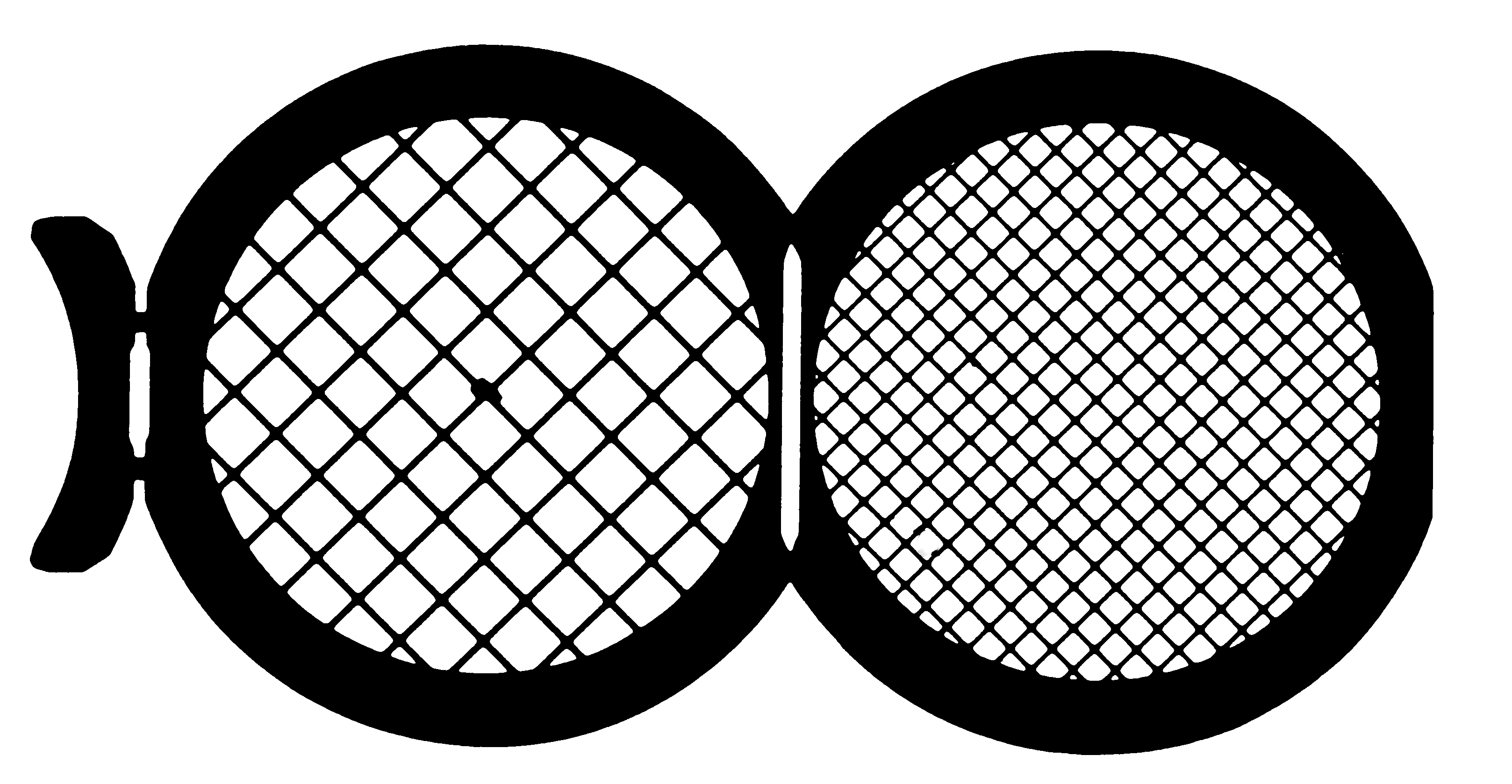 Specifications: folding double mesh TEM grids
Mesh

Pitch
µm

Hole
µm

Bar
µm

Transmission
%

Rim width
µm

Thickness*
µm

Tolerance ± µm

Diameter
mm

50/50

508/508

425/425

83/83

70/70

375

2 x 25

5

3.05

100/100

254/254

205/205

49/49

65/65

375

2x 25

5

3.05

100/200

254/127

205/90

49/37

65/50

375

2 x 25

5

3.05

100/300

254/85

205/57

49/28

65/45

375

2 x 25

5

3.05

100/400

254/64

205/38

49/26

65/35

375

2 x 25

5

3.05

200/200
Reference

127/127

112/108

15/19

78/72

275

2 x 25

2

3.05
* Except titanium (15µm) and stainless steel (12µm)
Ordering information
 Copper folding TEM grids