Kleindiek LT-3310 linear table substage
The Kleindiek range of stages (linear tables) are suited for orthogonal po­sitioning solutions in atmosphere, SEM/FIB, UHV and at low temperatures.
The LT3310 is primarily used in SEM/FIB to enhance the accuracy and functionality of the standard mi­croscope stage. It is available in varying configurations for x,y,z and r movements.
Its smooth motion and rotational axis make it ideal for cell and particle counting.
In addition, the small size of the  LT-3310 is designed for nanomanipulation ap­plications where weight and space are highly re­stricted and for high-precision work in extreme UHV environments.
Technical specifications
Length 33 mm / Width 33 mm

Height XY 11.6 mm / Height XYZ 30 mm + 7 mm travel / Height XYR 16.6 mm

Weight XY 22 g  / Weight XYZ 34 g / Weight XYR 27 g

Travel XY 10 mm / Travel Z 7 mm / Travel R 360° unlimited

Speed up to 1 mm/s

Resolution XYZ < 0.5 nm  / Resolution R 10-7 rad

Load 50 g

Lift 25 g

Maximum sample size 25 mm × 25 mm

Temperature range 273 K to 353 K / UHV version 273 K to 393 K

Lowest pressure 10-7 mbar / UHV version 2 × 10-10 mbar

Substage mounting 4 × 2 mm holes

Sample mounting 4 × M2 holes

Material Stainless steel
Each substage system includes control electronics, a joypad, PC software, a vacuum flange, a vacuum feedthrough and an operator's handbook.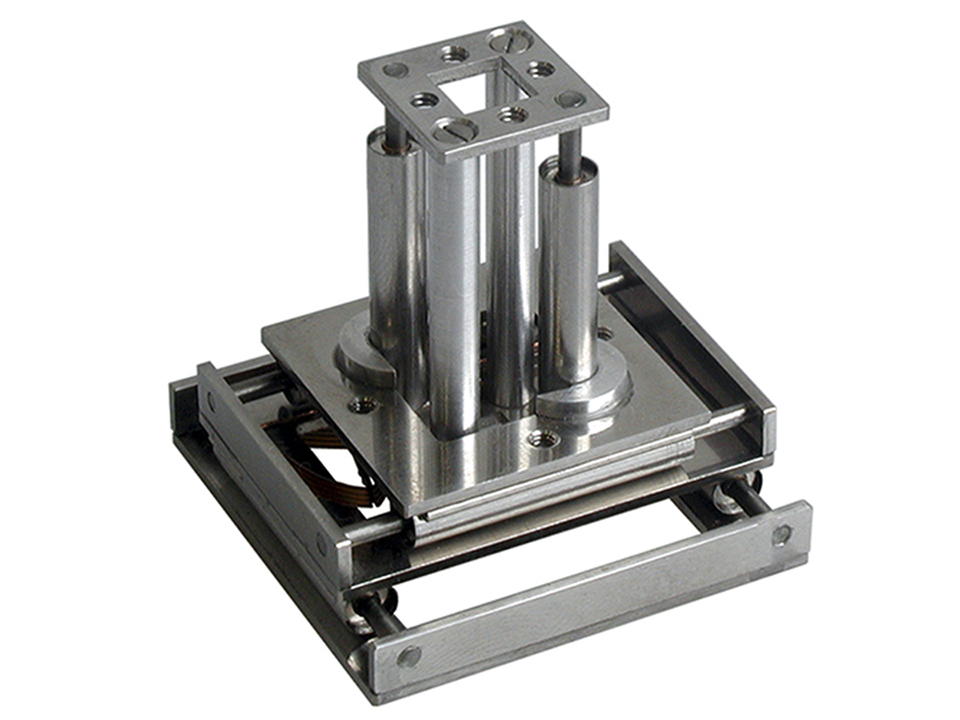 No Results Found
The page you requested could not be found. Try refining your search, or use the navigation above to locate the post.