Kleindiek LT6620 Substage with 20mm travel
Our range of stages are suited for orthogonal positioning solutions in atmosphere, SEM/FIB, UHV and at low temperatures.
The Kleindiek LT6620 substage is primarily used in SEM/FIB to enhance the accuracy and functionality of the standard microscope stage. It is designed for large-range high-precision applications in extreme environments.
The range of substages are suited for orthogonal positioning solutions in atmosphere, SEM/FIB, UHV and at low temperatures.
It is not fitted with positional encoders and is thus the economical alternative to the LT6820 substage for applications where repeatability or automization is not required.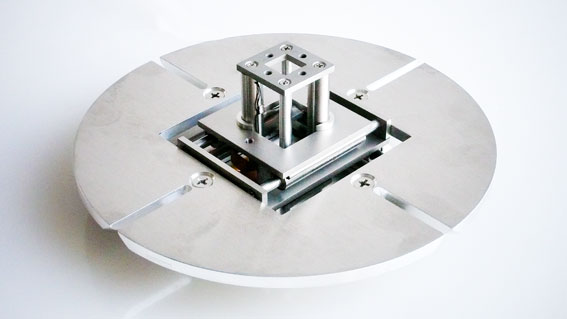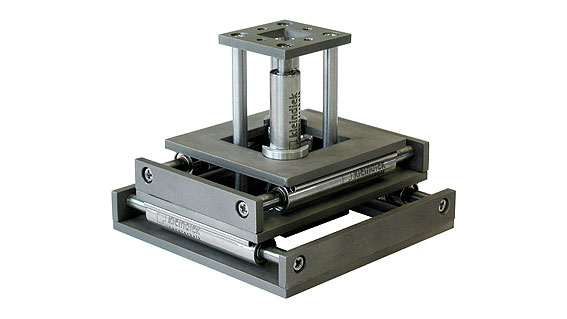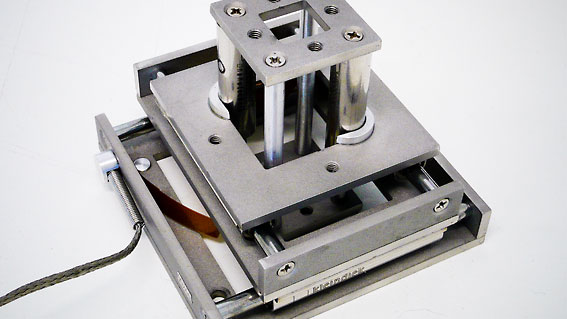 Compact and flexible
Small and practical
Plug-and-play system with modular components
Interfacing solutions for most microscopes
Fast setup and removal
Clear and simple
Result-oriented operation and increased throughput
Intuitive control interfaces and software
User-friendly and easy to learn
Compact, stand-alone electronics with PC interface
Pioneering cabling technology
Robust and stable
Compact construction delivers higher resonance frequencies
Excellent stability
Low drift (1 nm/min)
Reliable operation (one year endurance test)
Virtually insusceptible to vibrations
Fast pre-positioning by hand
Fast and precise
No backlash or reversal play
Sub-nanometer resolution (0.25 nm)
Integrated coarse and fine displacement in one drive
High operating velocity (up to 10 mm/sec)
Smooth motion
Length: 66 mm
Width: 66 mm
Height: XY = 26 mm, XYZ = 50 mm + 15 mm travel
Weight: XY = 200 g, XYZ = 270 g
Travel: XY = 20 mm, Z = 15 mm
Speed: up to 2 mm/s
Resolution: < 0.05 nm
Angular deviation (unidirectional): < 10 µrad
Load: 500 g
Lift: 200 g
Temperature range: 273 K to 353 K
UHV version: 273 K to 393 K
Low temp. version: 77 K to 393 K
Lowest pressure: 10–7

 

mbar
UHV version: 2 x 10–10

 

mbar
Substage mounting: 4 x 3.2 mm holes
Sample mounting: 4 x M3 holes
Material: Stainless steel
All technical specifications are approximate. Due to continuous development, we reserve the right to change specifications without notice.