Kleindiek MGS2 microgripper
The Kleindiek MGS microgripper plug-in tool fits easily into the MM3A-EM or MM3E micromanipulator.
High precision microgripper solution for MM3A
Operated from MM3A Nanocontroller
Quick and easy to fit to MM3A-EM
The MGS2-EM microgripper plug-in provides a high-resolution gripping solution for transport and assembly of micro and nano sized objects using a Kleindiek MM3A-EM or MM3E micromanipulator.
The gripper arms are tungsten probe tips and are piezo-controlled, allowing a step size of 20 nm. The gripping force can be derived from the NanoControl's display. Custom-shaped gripper tips are available on request.
The MGS2-EM microgripper can be combined and further enhanced with the rotational tip to allow gripped objects to be rotated.
Also available in a cryo version for work at low temperatures, a UHV version and a version for work in high humidity.
Applications:
Nanomanipulation
In-situ FIB lift-out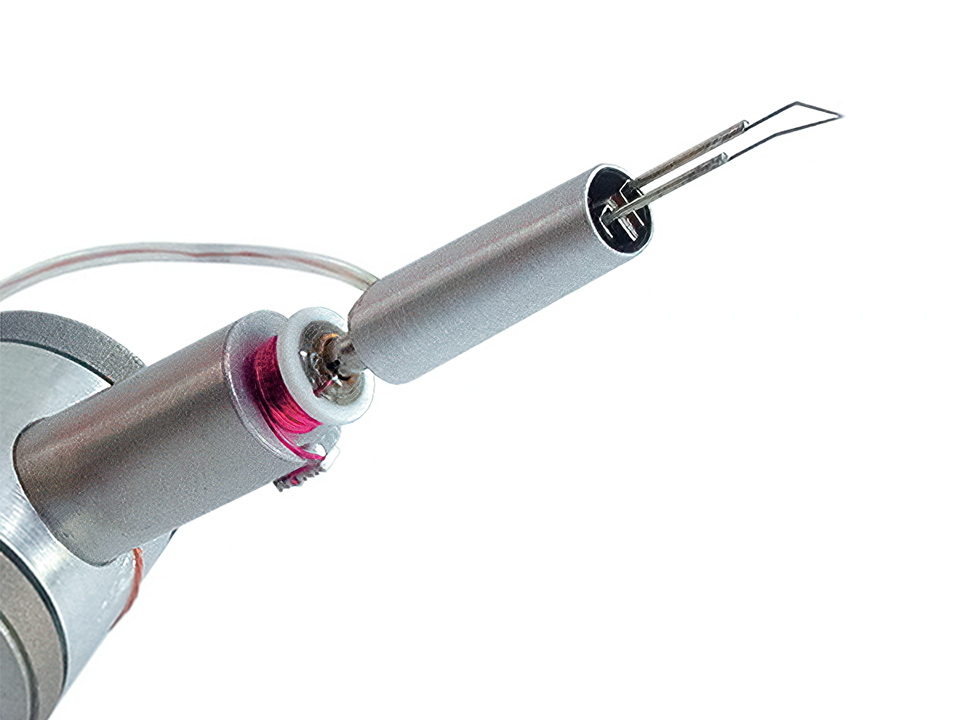 Part number PL-MGS2-EM-001  – a microgripper plug-in for the MM3A-EM and MM3E.
Total length: 28 mm
Tip length: 5 mm
Height: 5 mm
Gripping area: (5 to 10 µm)²
Resolution: 20 nm
Gripping force: 5 to 5000 µN (variable)
Maximum span range: 20 to 40 µm
Temperature range: 273 K to 353 K
Lowest pressure: 10-7 mbar
All technical specifications are approximate. Due to continuous development, we reserve the right to change specifications without notice.
Kleindiek MG2 microgripper 
The MGS2 is available in various versions for EM, UHV applications