Kleindiek MTW micro tweezer plug-in tool
The MTW-EM is a micro tweezer plug-in for the MM3A-EM micromanipulator. It enhances your system by providing a high-resolution gripping solution for transport and assembly of macro-sized objects. The gripper arms piezo-driven, allowing a step size of 0.25 nm and a total travel of 3 mm. The plug-in tool can be quickly and easily retrofitted to your existing MM3A-EM micromanipulator.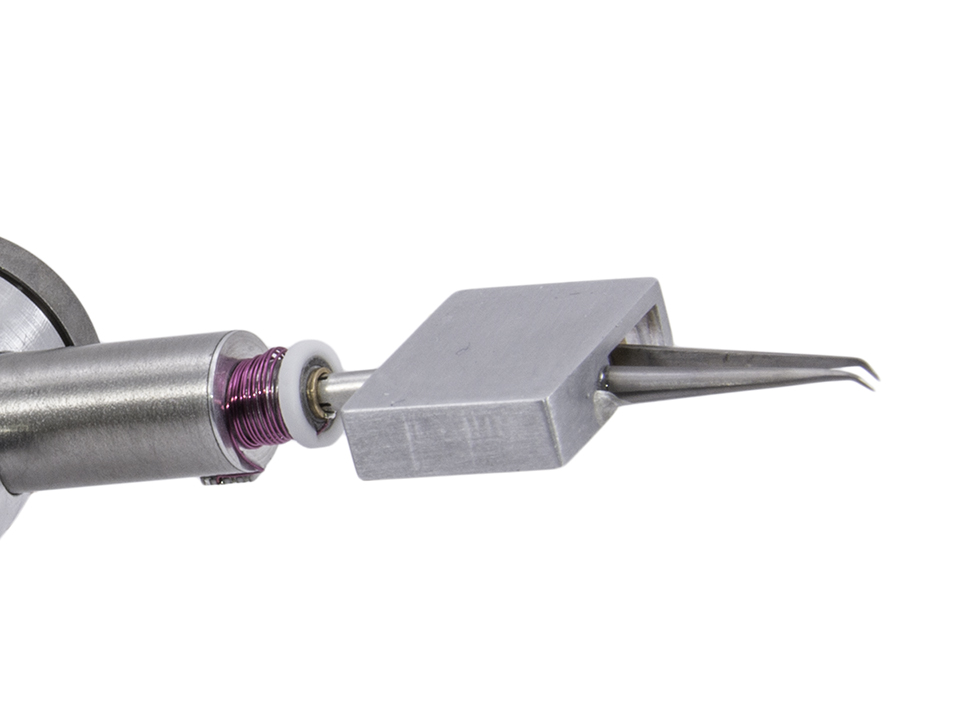 Resolution: 0.25 nm
Maximum span range: 3 mm
Temperature range: 273 K to 353 K
Lowest pressure: 10-7 mbar
All technical specifications are approximate. Due to continuous development, we reserve the right to change specifications without notice.
Kleindiek MTW micro tweezers
The MGS2 is available in various versions for EM, UHV applications